There's no Job too big or too small for us to take on. Whatever your requirements might be, from an initial survey or assessment through to a design, installation and maintenance service, First Response Fire Safety are here to help you.
Below is a full list of our services we provide. If there's something you can't see don't hesitate to ask, we'll be happy to help.  
First Response Fire Safety UK Ltd can provide you with the correct fire alarm system for your individual building requirements from design stages to installation and commissioning of the system. An automatic fire alarm system is designed to detect the unwanted presence of a fire by monitoring environmental changes associated with combustion. In general, a fire alarm system is classified as either automatically activated, manually activated or both. We can also service your system at regular intervals as recommended in the British Standard code of practice (BS5839 -12002).
First Response Fire Safety UK LTD can provide your individual establishment with the full range of portable fire fighting equipment, hose reels and fire blankets. We can also provide guidance on the correct location/travel distance and identify the correct type of extinguisher required for the individual risk. All new extinguishers supplied are KITE marked to BS-EN3 1996 and come with a covered 5 year guarantee. Our fully comprehensive range of fire extinguishers come in both the standard red as well as stainless steel effect for a more aesthetically pleasing look and all sizes are available.
Co2 Fire Extinguishers
Co2 Fire Extinguishers are suitable for Class B risks which involve electrical hazards, flammable liquids such as oil, fats, solvents and petrol. Suitable for office environment i.e. server rooms/photocopiers and computers.
AFFF Fire Extinguishers
AFFF Fire Extinguishers are suitable for both class A and B fire risks, this coupled with the fact that they have a conductivity rating of 35kv means that although not designed for use on electrical fires, this extinguisher resists electricity. Suitable for office environments and multi use.
Water Fire Extinguishers
Water Fire Extinguishers are only suitable for Class A Fires, Such as wood, paper and textiles. Versions available range from the standard 9 litre water to the high performance water additive version which comes in more user friendly sizes of 3 litres and 6 litres.
Dry Powder Fire Extinguishers
Dry Powder Fire Extinguishers are a multipurpose extinguisher that are safe to be used on Class A, Class B and Class C fires such as petrol, oil, fat, paint, solvents and electrical equipment. Suitable for all types of locations although guidance must be provided when being used on escape routes.
Wet Chemical Fire Extinguishers
Wet Chemical Fire Extinguishers are predominantly designed for used on cooking oils. When used, the chemicals react with the heat to provide a crust on the surface which will suffocate the fire. Suitable for commercial kitchen environments. This extinguisher offers a small Class A rating.
An emergency light is a battery powered device that comes on automatically when a building experiences a power outage. The batteries are kept charged by the buildings mains power supply. There are two main types of emergency lighting, firstly the "maintained" unit which remains illuminated and works via the mains. Should the mains power fail, this unit will stay illuminated for at least 1 to 3 hours. The second type is the "non maintained" unit which is not ordinarily illuminated but will illuminate should the mains power fail.
We are able to supply and install both types in line with your properties requirements ensuring you comply with the guidance of your fire risk assessment. We can also provide you with the required maintenance of these products which should conform to the current British Standard BS5266 & BS5588 providing two visits per annum.
Under the New Regulatory Reform (Fire Safety) Order 2005 which became Law on the 1st October 2006, it is now mandatory to undertake a written fire risk assessment and to maintain this as a fully working document. Risk assessments should be carried out annually. The working document should be updated in the event of any changes to your premises.
We can undertake your fire risk assessment and provide you with a written report inclusive of our F.R.A.M.S document. We understand from working with our customers that this document can be daunting to work with and address therefore we offer as part of our service relevant guidance on how to work with the document and its recommendations in the most cost effective way whilst ensuring you are in compliance.
First Response Fire Safety UK LTD can supply and install a wide range of ancillary fire protection equipment. These range from; fire blankets, fire point trolleys, fire extinguisher stands and PVC covers, extinguisher protection boxes and cabinets, panic bolts and latches, fire log books and log book cabinets, fire buckets and fire warden jackets.
FIRE SIGNAGE & SAFETY NOTICES
We can supply and install all of your buildings required fire signage. We offer a free site survey to ensure the correct signage and notices are located in the most appropriate positions within your building. We also offer a brief training session on identification of the signs. This usually forms part of the installation and will be organised with the customer in advance should it be required.
We provide the full range of signs and notices including; extinguisher ID signs, fire action instructions and notices, emergency escape route signs, photo illuminate and adhesive signs and warning notices.
First Response Fire Safety have now expanded and are now able to support Security and monitoring services. From basic security systems including CCTV, intruder alarms, barrier access to monitoring services. For more information please contact us direct at sales@firstresponsefire.co.uk
Ask yourself this question. Is your building at risk from the spread of fire?
If so, the answer could be single application of a fire retardant liquid on your curtains upholstery and carpets and a range of fire protective products such as fire blankets and fire extinguishers. This will ensure that your building will be safe for years to come. Because of new regulations, buildings that are for public use must adhere to set guidelines that are administered by the local fire chief. These guidelines must be followed to ensure that the safety of your building meets British Standards.
We can spray all types of fabric, material, curtains upholstery and carpets such as curtains, stage-curtains, cotton drapes, rugs, canvas, carpets, hessian, upholstery, furniture, decorations, stage scenery, textiles, paper, and (natural wood untreated) and ( wooden blinds natural untreated). We specialise in spraying grass paper and veneer wall covering.
What we use
Flame retardant spray PFR.106.
Environmentally friendly, easy to use, put safety first
British Standards
PFR106. Complies with relevant british standards fire test BS5852 &.BS5867 (Crib 5)
Of flameshield in the application of PFR-106 flame retardant spray.
Fire Blankets are predominantly used for kitchen fires such as burning cooking oils and to suffocate a small fire. They can also be used on small waste bin fires and to assist someone if they have been caught alight via a rolling technique.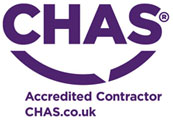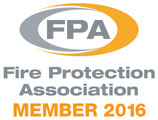 If you would like to find out more about how First Response Fire can help you and your business, call our sales team on 01707 386124 or complete the form below.