Welcome to
FIRST RESPONSE FIRE SAFETY
At First Response Fire Safety we have gained a vast amount of experience through providing a high quality service to our clients over many years.
Whatever your requirements might be, from an initial survey or assessment through to a design, installation and maintenance service, First Response Fire Safety are here to help you. Our team have up to date knowledge of the legal requirements within the Fire industry and are therefore able to provide a highly cost effective and professional service which will enable you to meet those requirements.
Fire Protection, Installation & Maintenance Service
We aim to keep our customers satisfied from the outset and listen to their ongoing needs through effective account management.
To this end we have incorporated other services, namely facilities management which have firm links to our core business. We are based in Welwyn Garden City but cover Hertfordshire, London, the South East and sometimes nationwide.
FIRE ALARMS
We can provide you with the correct fire alarm system for your individual building requirements from design stages to installation and commissioning of the system.
FIRE PROOFING
Ensure that your building will be safe for years to come whether it be be an application of a fire retardant liquid or a range of fire protective products such as fire blankets and fire extinguishers.
EMERGENCY LIGHTING
We are able to supply and install both types of emergency lighting in line with your properties requirements ensuring you comply with the guidance of your fire risk assessment.
FIRE RISK ASSESSMENTS
We can undertake your fire risk assessment and provide you with a written report inclusive of our F.R.A.M.S document and maintain this. 
ANCILLARY EQUIPMENT
First Response Fire Safety UK LTD can supply and install a wide range of ancillary fire protection equipment no matter your requirements.
FIRE SIGNAGE & SAFETY NOTICES
We can supply and install all of your buildings required fire signage. We offer a free site survey to ensure the correct signage in your property.
FIRE EXTINGUISHERS
We can provide your individual establishment with the full range of portable fire fighting equipment, hose reels and fire blankets.
SECURITY & MONITORING
We have now expanded and are now able to support Security and monitoring services including CCTV, intruder alarms and more.
FIRE BLANKETS
Fire Blankets are predominantly used for kitchen fires such as burning cooking oils and to suffocate a small fire and we can supply all your needs. 
If you would like to find out more about how First Response Fire can help you and your business, call our sales team on 01707 386124 or complete the form below. 
Certification Announcement...
We are pleased to announce the we have been awarded BAFE SP203 certification. This is great news for us here at FRFS.
New Contract...
We are pleased to have secured a new contract with Camden Council to support them with their Fire Protection in their educational properties across the borough. We very much look forward to working with them.
Breaking News...
As a company we are delighted to have been awarded the 5 year fire contract within the Mill Hill Foundation School. This will be supporting all elements of the schools fire protection requirements including servicing and advising the school on all aspects.

"I would just like to thank you and the men for carrying out an excellent job here at St. Francis College regarding changing our fire alarm system. The college needed a system update and the advice you gave and the flexibility to work around the college needs was very much appreciated. I would have no hesitation in recommending your company to any prospective clients in the future. Once again, many thanks." 
Mr Shaun Judge, Head of Estates, St. Francis College Letchworth

"On behalf of Aldenham School and Aldenham School Enterprises, we confirm that we have dealt with Paul Abraham and Paul Berry over a seven year period, during which time they have provided our school which is on a 120 acre site with excellent support in the areas of Fire Safety, service and training. We can confidently recommend First Response Fire Safety UK as a solid and reliable supplier of Fire Safety and experts in their field."
Neville Tomblin, Estates Manager at Aldenham School

"First Response Fire were contracted to deal with the fire alarm system at the Shopping Centre for 12 months. Their service has been excellent during this time and we extended the contract for a further year. The level of work provided has been extremely good and their standards of work are exceptional. I would not hesitate to recommend their services. Very professional and high standards of quality and assurance."
Charmain Wright, Operations Manager at Newlands Shopping Centre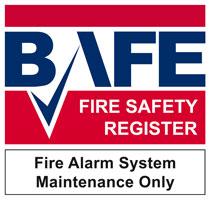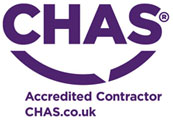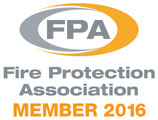 If you would like to find out more about how First Response Fire can help you and your business, call our sales team. 
Call Us Anytime: 01707 386124