"Further to our conversation this morning, I am pleased to feedback that the 2 engineers that were sent to the Royston Town Hall yesterday, were extremely helpful, well turned out, polite and I had every confidence in them that they knew what they were talking about and that they carried out a good job.
After they had finished, they walked me round to show me and explain everything they had done, we searched together to look for the final item on their list, which was to find the test point for all the lights in the cinema, which we did find.  They then explained how to test these as they were on an intelligent dimmer system and explained what to look for for signs of failure."
Alison Bass, Royston Town Council

"First Response Fire safety UK Limited have been providing The Roundhouse Camden with ongoing support on our Fire Safety. They currently undertake six monthly Portable fire fighting equipment inspections, Annual Fire risk assessments and general advice on fire safety related issues. The level of service is of a high standard whilst being competitive on price. They have shown flexibility in their account management whilst ensuring we are fully compliant with current safety legislation. I would have no hesitation in recommending First Response Fire Safety UK Ltd." 
James Heaton, Operations Manager, Roundhouse Camden

"Thank you very much for the quick turnaround for preparing the report and getting it to us in time for our Audit. I even had time to put the actions onto our continuous improvement plan.  The auditor was complimentary and commented on the thoroughness of the report. I agreed with him.
Kirsten and I both said how professional and thorough you were, and how we really appreciated you turning the report around so quickly it was very much appreciated." 
Sharon Justo, Senior Deputy Area Manager at John Warner Sports Centre

"On behalf of Saint John of God Hospitalier Services I can confirm that we have worked with Paul Abraham for a number of years. First Response Fire Safety service and maintain fire equipment at several of our sites including Supported Housing properties. Paul and his team are professional, courteous and flexible in their approach. Their prices are very competitive and we have found that their service levels are extremely high. I would have no hesitation in recommending First Response Fire Safety." 
Diane Willoughby, Saint John of God Hospitalier Services

"On behalf of Aldenham School and Aldenham School Enterprises, we confirm that we have dealt with Paul Abraham and Paul Berry over a seven year period, during which time they have provided our school which is on a 120 acre site with excellent support in the areas of Fire Safety, service and training. We can confidently recommend First Response Fire Safety UK as a solid and reliable supplier of Fire Safety and experts in their field." 
Neville Tomblin, Estates Manager at Aldenham School

"I have no hesitation in recommending the services of First Response Fire Safety UK Limited and look forward to a long business relationship." 
Louise Levene, Centre Manager, Weltech Business Centre

"The Courteous manner and advice we received from your engineers along with your extremely competitive quotation means I have no hesitation in recommending First Response Fire Safety UK LTD. Our staff especially remarked on the free fire extinguisher demonstration which we have recorded as part of our ongoing staff training." 
Howard Southey, Branch Manager at Blythewood Plant Hire Ltd

"I would just like to thank you and the men for carrying out an excellent job here at St. Francis College regarding changing our fire alarm system. The college needed a system update and the advice you gave and the flexibility to work around the college needs was very much appreciated. I would have no hesitation in recommending your company to any prospective clients in the future. Once again, many thanks." 
Mr Shaun Judge, Head of Estates, St. Francis College Letchworth

"We initially approached First Response to provide a quotation for the servicing of both our fire alarm system and fire extinguishers. They responded very quickly and in a professional and courteous manner and we had no hesitation in awarding them the business. Their first class service and support has continued and they now provide fire safety training to all our administration and field based staff." 
Giles Naylor, DDC Dolphin Ltd

"First Response Fire UK Ltd have been contracted to deal with the fire alarm system at the Shopping Centre for 12 months. Their service has been excellent during this time and we have just extended the contract for a further 12 months. The level of work provided by them has been extremely good and their standards of work are exceptional. I have no hesitation in recommending their services, as they are professional and have high standards of quality and assurance." 
Charmain Wright, Operations Manager at Newlands Shopping Centre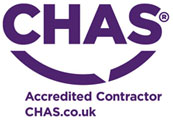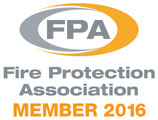 If you would like to find out more about how First Response Fire can help you and your business, call our sales team.
Call Us Anytime: 01707 386124